About MSC
Here is a basic page layout with no sidebar
Who we are…
MindSeedCreative brings together the best of 3 diverse fields:
business, technology, and intentional design.
Of course, any agency can claim to have experts in multiple fields. What sets MSC apart is synergy — we regularly reach outside of their traditional disciplines to make decisions about projects.
Our Creative team goes beyond just colors, fonts and layout—their choices have your company's ROI in mind.
Our developers aren't just thinking about functionality, but make recommendations about aesthetics and user experience. Our social media consultants are coming up with ways for you to drum up new business outside of Internet marketing.
This kind of integrated thinking makes our end projects stronger and helps you better achieve your goals.
MindSeedCreative propels businesses and non-profits to the next level of growth through custom web design, branding and logo design, marketing, technology solutions and more. We are located in Farmington, Michigan, but work with clients around the US.
Richard Keith, Partner, Creative Director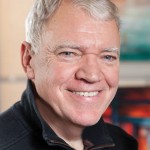 With more than 35 years experience in developing both Art Direction and Design Skills, Richard has proven himself as a versatile creative director, copywriter and designer with a focus on integrated marketing. Additionally, he is a team leader who interfaces easily with clients & vendors and successfully spearheads the multi-faceted approach to launching a campaign.
After attending the High School of Art and Design in NYC and going on to School of Visual Arts to study Design and Fine Art, Richard started his career on "Madison Avenue", working for such agencies as Grey Advertising, Benton & Bowles & Charles Schlaifer & Co. His early experience in movie advertising working with Paramount Pictures, 20th Century & Universal laid the foundation for a career that demanded quick turnaround, meticulous attention to detail and a high standard of creativity.
Richard's dynamic and broad career is built on a strong blend of creativity and business acumen, complemented by a proven ability to analyze, interpret and meet brand/client objectives. He has developed strategically sound programming for Fortune 500s within a broad scope of industries including CPG, retail, household products, pharmaceutical, pet care, beverage & movie/entertainment. Richard also has extensive experience in developing strategies to drive new business which may include branding for new products and services.
Roz Keith, Partner, Communications Director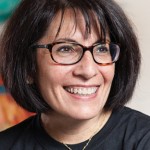 Roz has more than 30 years experience developing strategically sound, targeted marketing plans including consumer promotions, new product launches, television ad campaigns and in-store & community grass roots events. Additionally, Roz has significant experience analyzing data to understand/identify a key insight that is necessary to building sound marketing plans and driving strategy.
Local BIG agency experience includes a functional role as an integral member of the MARS Advertising "branding" team, Roz worked to develop the company's brand architecture that was instrumental in repositioning and relaunching the company. Additionally, she developed internal organizational tools and communications materials that were key in supporting the new business effort.
From 1991-2000, Roz co-owned RGK Associates Inc. with Richard. RGK was a promotional marketing/graphic design company in New Jersey where they lived for 10 years. In 2009 the entrepreneurial bug bit again, and Roz formed Party Planning Plus LLC where she is honing her web marketing skills, harnessing the power of social media and driving traffic for local business.
Roz has a B.A. in English Literature from The University of Michigan.
Additionally, Roz is a published author her articles have appeard in Metro You, Women's Lifestyle Magazine and The Detroit Jewish News.